You are here: Home > Pricing
How many staff do you have?
WhosOffice is priced on the number of staff members you have registered on your account. To see the costs for your company, simply use the slider below to specify how many staff members you intend to register on your account, the breakdown of the costs will then be displayed automatically.
Staff members
Monthly cost(*)
Per staff member
Hours saved(**)
Paper saved(***)
Trees saved(****)
Setup costs
FREE
Hidden costs
NONE
Start your FREE trial
* VAT / TAX will be applied where applicable ** Potential savings calculated on a yearly basis where WhosOffice could save 1.534 hours (.avg) per staff member, per month. *** Paper saved based on an average of 6 sheets used per staff member, per month. **** Trees saved based on 6 sheets used per staff member, per month, with an average tree size of 16 reams of paper, each of which contains 500 sheets.
Local currency pricing
Please note: These are guide prices only! Local currency equivalents are priced per month (+VAT/TAX where applicable). All invoices are raised in GBP. Prices marked in orange show the monthly user cost in the local currency.
USD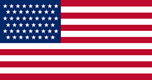 EUR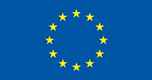 AUD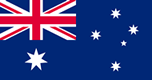 CAD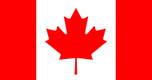 Included as standard
All of our accounts come with the following features included, at no extra cost:
Free trial period - no credit card required
Telephone and email support
No long term contracts
Cancel at any time, with just 30 days notice
No hidden charges or setup fees
Easy to remember, custom URL
No limits on your trial account
All data is stored in the UK
Automatic daily backup of data to offsite location
Extras and upgrades
The following costs are additional to your base cost price. Each item is optional and is not required to open a WhosOffice account. Each cost is priced per month (+VAT/TAX where applicable).
Self Branding - FREE (Just activate on your account)
Custom URL - FREE (Included with every account)
Common questions
You will no doubt have some questions before you take an account with WhosOffice. You may find that your initial questions are answered below.
---
Are there any restrictions within the FREE trial?
Put simply, No. When you take your trial account you are able to explore the whole system without restriction. We feel this will give you the best chance of exploring all of the features of WhosOffice.
Are there any long term contracts?
There are no long term contracts with WhosOffice, once you are past your FREE trial period you are on a month-by-month rolling contract.
What do I need to do at the end of my trial?
If you have decided that WhosOffice will be a benefit to your company, all we ask is that you register payment within your account. If you have decided not to continue with WhosOffice, just drop us a mail and let us know.
What payment methods do you offer?
As WhosOffice is an online provided service, we can only offer payments by Credit/Debit Cards at this time. If you have more than 50 staff members, you can drop us an enquiry and we will see if there are alternative methods that can be offered.
How do I cancel my subscription?
You can cancel your account at anytime, although our terms and conditions stipulate a period of 30 days. The best thing to do will be drop us a mail and we will advise you on how this can be completed.
How long does the FREE trial last?
Within the sign up form we will show you when your FREE trial will expire. Your trial will always be at least one month.
Can I get an extension on my FREE trial?
Although we do not offer extensions on trial accounts we understand that circumstances may prevent you from making the best of your trial. In this case we would ask you to contact one of our support team who will be more than happy to help.
My company already has an account, what shall I do?
In the first instance we would advise you to visit the "Login" link above, from here you will be able to enter your email address to locate your companies account. If you still cannot access your account, contact our support team and they can advise who you need to speak to within your organisation.
---
If you don't find the answer to your question above, drop an enquiry to our support team, or given them a call on +44 (0) 1227 812938