By using our shift planning features you are able to plan for your busy periods and ensure you have the required skills available at any one time. You can also notify staff of their working time without the need to print shift plans.
Scheduling on demand
When coordinating events, we understand that demands are changing up to the event launch. With this in mind our advanced work planning tools allow you to draught in extra staff to meet the demand, as well as swap staff and volunteers around to suit their availability. This means you spend less time on schedules, and more time ensuring the events are a success.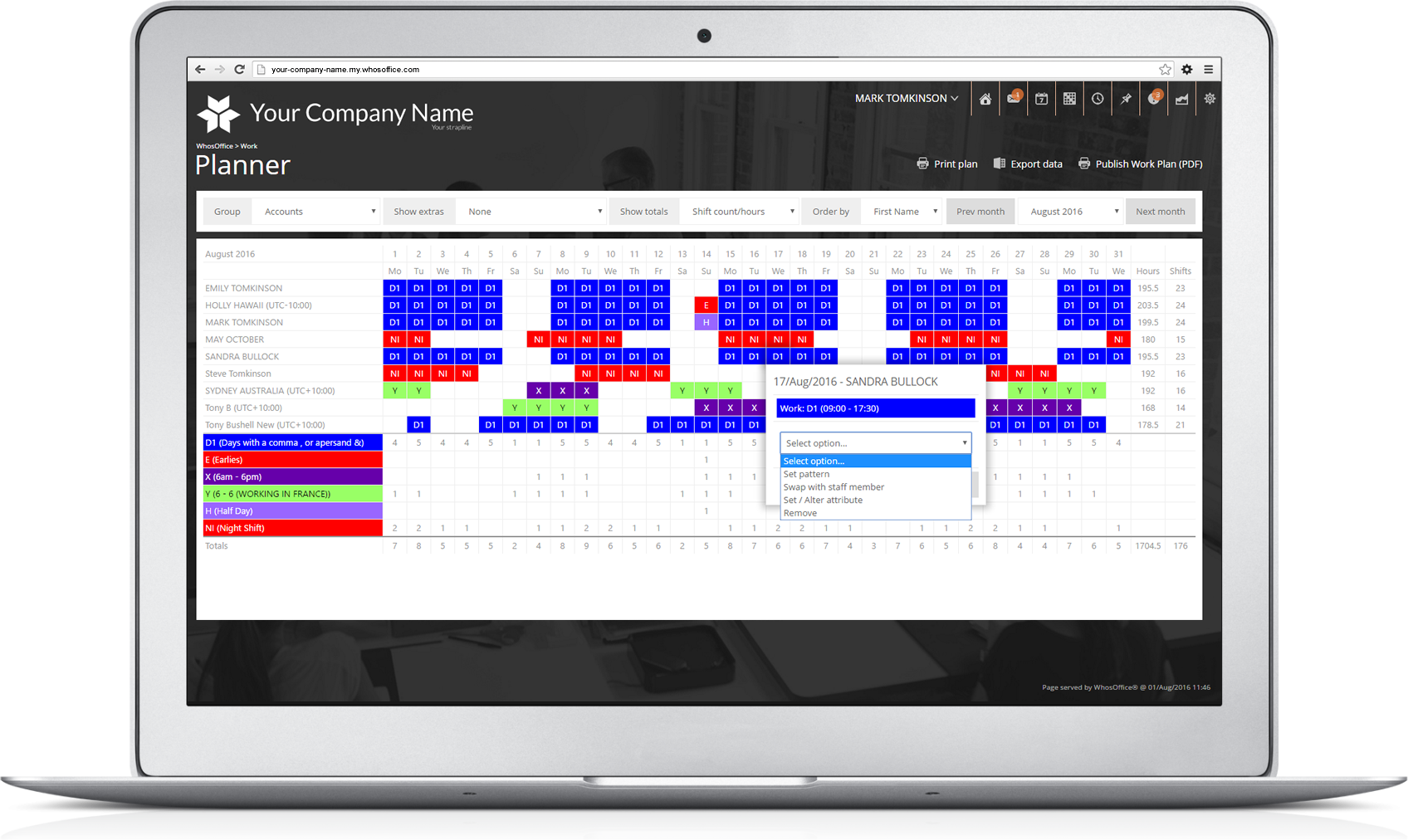 Workforce management - features
WhosOffice helps you to easily manage your staff working times (shift, rotas, fixed Monday-Friday workers, part timers) alongside their leave (holidays, vacations, absences) all in one sophisticated system. Optimised to work across mutiple devices. You and your workers will find this a great productivity tool. See Who's off today, tomorrow, next week. See who's working when. If your organisation works shifts, schedule your shifts and easily distribute to your work force.
Find out more
Free trial
Other industry sectors
Companies already experiencing easier workforce management
There is a wide range of customers using WhosOffice, from local shops and restaurants to international travel and energy companies, some of these are listed below.