Retail is synonymous with shift work, so you'd be forgiven for thinking that most businesses have got shift planning down to a fine art. But the complexities of modern, multichannel trading have made operations more convoluted than ever before – and assigning the right people to each part of the business is difficult and time consuming.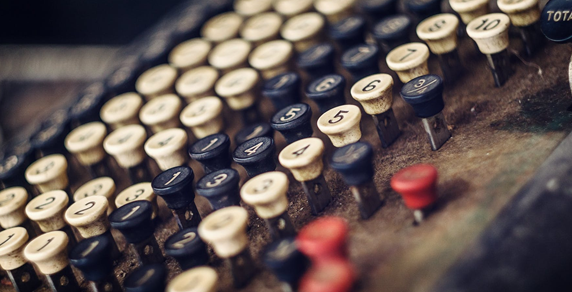 The good news is that retail shift planning software can help even the largest, most complicated brands to make sense of back-office demands, and enable them to plan a slick-running operation that distributes staff skill and availability in a cost-effective manner.
Meeting the fast pace of modern retail
Retailers today are managing more demands than ever before. Stores have grown from sales outlets into customer support destinations, collection points and fulfilment hubs, and it's difficult to find the right balance of people to offer these services without over staffing.
Additionally, back-office operations have become increasingly demanding. Continually rising ecommerce sales mean retail businesses are working round-the-clock to meet customer expectations, and even a small mistake can lead to damaging public feedback.
The fast-paced evolution of retailing has meant that old shift planning procedures are no longer fit for purpose; companies need agile software that can move flexibly in line with customer behaviour.
An increasing number of retail businesses are investing in specialist retail shift planning technology to meet multichannel demands – and the impact on their business performance is significant.
Getting the right set-up, every day of the year
Whether retailers have one store or 100, getting the right mix of staff on shift is critical to converting as many customers as possible. Online planning tools support this process, by enabling staff movements across every area of the business to be managed through one central platform.
In addition to gaining complete visibility over who is available to work and when, retail shift planning software can adapt rotas at regional and store level, depending on when customer footfall peaks during the week. Staffing levels can be matched to demand, and employees with certain skillsets can be rostered when needed – for example, when customer service desks are particularly busy.
If the same peak periods occur from week to week, managers and team leaders can create shift pattern codes, which make it easy to replicate the same schedule long into the future. This also works during busy trading periods such as Christmas; if last year's rota ran smoothly, it can be duplicated for future years, incorporating the need for additional temporary staff where necessary.
A holistic approach to shift planning can also benefit back-office operations, as online tools coordinate even the most complex production, warehousing and distribution set-ups. This way, customer-facing staff are supported by strong business processes, and customers can feel confident that their purchase will land in the right place, at the right time.
Integrating holiday into the staffing equation
Matching staffing to consumer activity isn't the only shift planning challenge for retailers; staff are often on varying contract types, with different levels of availability.
Retail shift planning technology comes into its own here, as parameters can be set that advise managers and team leaders when an employee's contract terms have not been met – preventing one person being assigned too many shifts, when another is undersubscribed.
Equally, the system will flag when a shift pattern doesn't work; either because someone is not contractually obliged to work that day, or – if the platform has a built-in holiday planning feature – the person has booked that day off as holiday or time off in lieu.
Also, in the latter scenario, a good retail shift planning solution will have built-in communication tools, so that managers can send out an open shift opportunity alert to available team members, quickly filling any staffing gaps while making sure that people remain within their contract limits.
Make retail scheduling simpler and quicker than ever before
Multichannel retailing has tested even the strongest company's shift planning capabilities to its limits – and industry leaders are finding that online retail shift planning software is necessary to thrive in a busy, fast-paced trading environment.
Digitising your shift planning process will give team members access to smart tools that make scheduling staff simpler and quicker than ever before, while preventing rostering accidents that cost valuable manpower and customer feedback. We know, because WhosOffice supplies shift planning software to retail businesses including Dunelm, Richemont and Avanti Jewellers.
With the right retail shift planning technology, brands can manage staff operations better. Every part of the business can be optimised down to store level, with the best-fit people rostered across every shift, every day – regardless of their location or contract complexity.
Trial WhosOffice for free to see how our specialist retail shift planning software can optimise your staffing set-up.
Photo by Pixabay of Pexels.com
Comments are closed for this article.