We know that support is an important part of any succesful business application so we dedicate ourselves to providing great help and support for our customers either by telephone or email. Our support hours are Monday to Friday 09.00-17.30hrs GMT. There is an extensive knowledgebase and many short instructional videos which can be viewed "in app" in the relevant areas.
Information Security - ISO27001:2013
We take information security seriously. We are certified for the recognised International Standard ISO27001:2013. We own and operate our own servers from multiple first class data centres in the UK. Manned 24/7 on site security, ring fenced and monitored with CCTV, operating with dual power / internet connectivity and enviromental controls.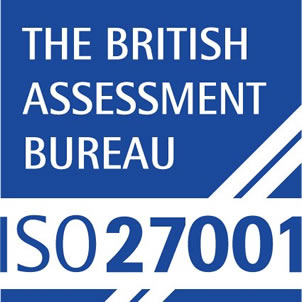 Crown Commercial Service Supplier
WhosOffice is a Crown Commercial Service supplier within the G-Cloud 8 Digital Marketplace. G-Cloud 8 is the latest version (August 2016) of the purchasing framework that enables public sector organisations in the UK identify, select, and purchase services from pre-approved suppliers.