Events are great way display information across the company whether it's a Public Holiday, a Company outing or a particular company event. They can be used for information purposes only or in conjunction with leave requests to ensure the correct leave is deducted. You can set these events across Regions or Groups and even set them so leave cannot be booked across events ensuring staff are available when needed.
Managing Public Holidays and Events
You can import Country specific Public Holidays (if available) and assign them to specific regions or groups in one go. You also have the option to add any additional dates that may be particular to your region/Country.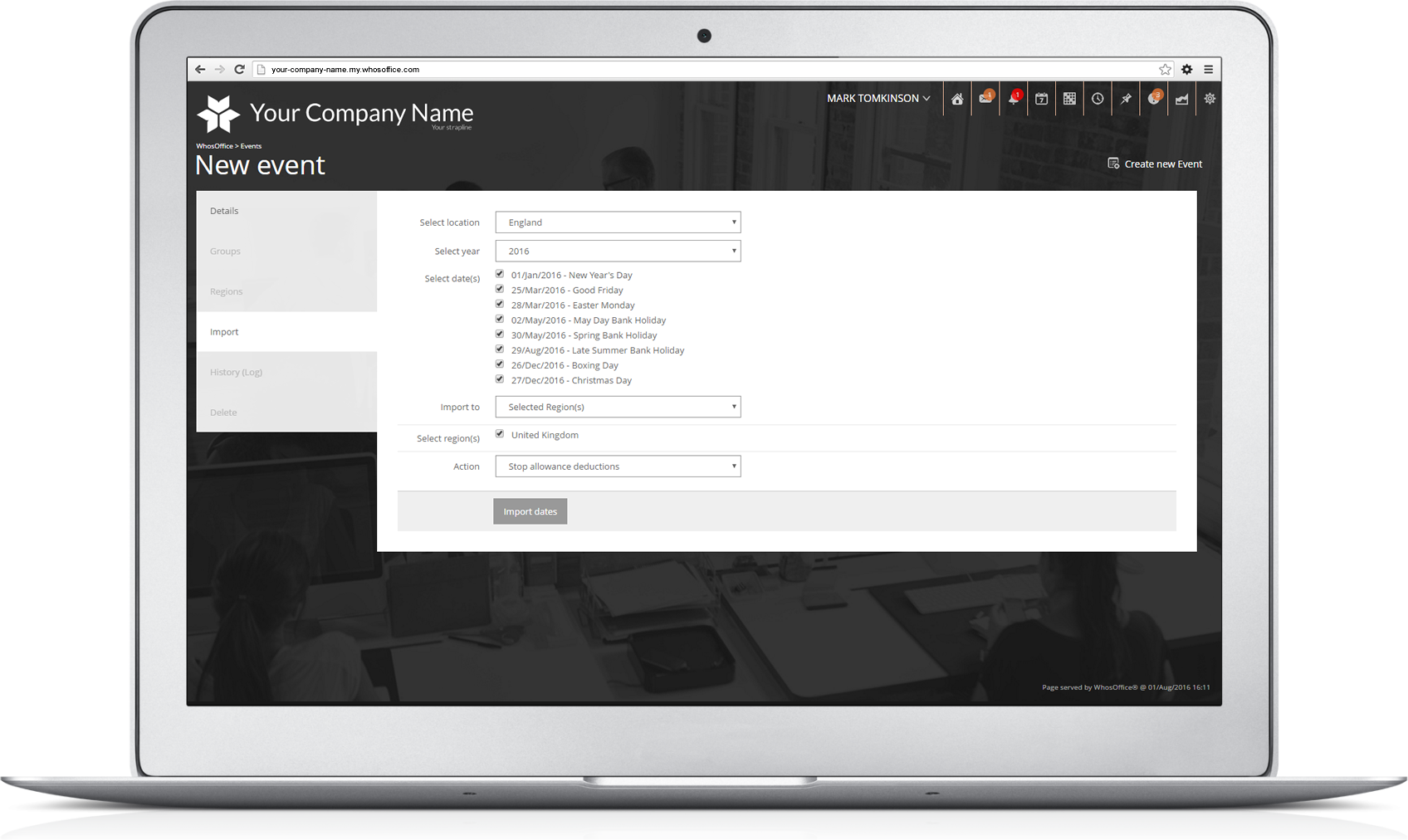 Viewing Events
Events can be viewed in their own calendar and also from a User's dashboard .