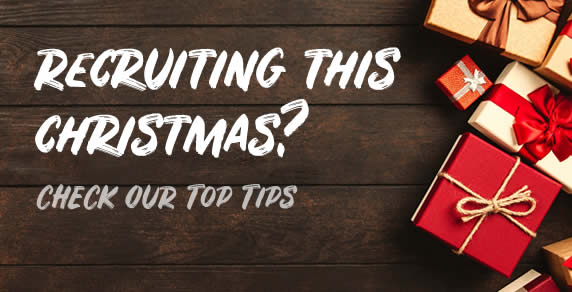 With the festive season fast approaching, companies in many sectors are looking to recruit short-term staff to cope with peak trading demands. But how do you find the right temporary workers to complement your permanent team? And how do you manage shifts and scheduling effectively to make sure your business runs smoothly – even under pressure?
As experts in shift planning and people management, WhosOffice has put together a few tips to support your Christmas recruitment drive.
 1. Identify the key skills you need to acquire
While many hands make light work, most businesses will benefit from recruiting temporary staff with particular skillsets, to increase output as seasonal demand surges.
Understanding the key skills and strengths you need before starting the recruitment process will really help to attract and employ the right candidates. By taking this approach, you can focus on quality as well as quantity – rather than viewing festive staffing as a numbers game.
 2. Find highly motivated self-starters
Even if a candidate doesn't have quite the right skillset, it doesn't mean you should discount them. The most important quality a temporary worker can possess is a self-motivated attitude, as they will only have a short amount of time to get up to speed with the job required and add value to your organisation.
If you're interviewing applicants as part of the recruitment process, think about how you can incorporate questions that enable temps to demonstrate the self-starting attitude you're looking for.
 3. Do the due diligence
While having the right skills and attitude are important, it's also important to be clear from the outset about your expectation of what temporary staff should contribute, and the remuneration they will receive in return.
Make sure you communicate start and end dates for the contract period, the minimum and maximum hours available, any core days or hours that successful applicants will need to be available, and salary per hour.
It's also important to check candidates' employment rights and status, to ensure they are legally entitled to work for the period you require their services. Equally, make sure you get contracts sent, signed and returned before their employment period begins.
 4. Get a clear idea of staff availability
Setting core hours for temporary staff is a good starting point, but unlikely that the same temporary workers will be needed every shift. Therefore, it could work to your advantage to check at the point of hiring if there are any days or hours that employees are unable to commit to.
This will enable you to build shift plans that you know will work for everyone straight away, rather than having to deal with temporary workers negotiating different hours. It also avoids situations where colleagues switch shifts without making you aware.
Keeping an accurate record of time worked is particularly important with fixed term contract staff, to ensure their wages are calculated accurately.
 5. Start shift planning as early as possible
It's never too early to start planning festive workload; putting a shift plan in place will enable you to identify exactly how much temporary cover you need, before finding the right people for the job.
Not only that, fixed term contract workers will know in advance exactly when they are required to work and how long each shift lasts, ensuring they arrive promptly and there are no absences caused by breakdowns in communication.
For permanent staff, a good shift planning strategy will help them to understand what additional resources they will benefit from during peak trading, as well as managing their expectations in terms of what training and support may be required if there are temporary workers joining the team for each shift.
Optimise your workforce with the right shift planning tools
Clarity, transparency and organisation are all critical qualities for a strong peak trading strategy – and the recruitment element is no exception. Your business needs the right shift planning tools to identify how many temporary workers are required, in what departments, and for what shifts, to inform how many temps you employ.
WhosOffice is the ideal shift planning platform to improve the way you coordinate temporary staff requirements alongside permanent employees. Our online software offers centralised workforce management tools, to find the optimum staff mix for every shift.
Try WhosOffice for free to see how our platform can support your company.
Photo by Giftpundits.com of Pexels.com
Comments are closed for this article.